Answer ID: 9062
How can I use Google Sites with my domain?
(disclaimer - a lot of this was taken from Namecheap's article about this, so thanks to them!)
Recently, Google has released a NEW version of Google Sites (it can be accessed through https://sites.google.com/new) and added a possibility to use a custom domain with it.

This article takes through the steps for connect the "Classic Google Sites" to a domain registered with us. But it will be similar with the New Google sites.
Classic Google Sites (https://sites.google.com) provide you an ability to map your domain pointed to our DNS with your Google Site, so that your domain (e.g. "www.example.com") will be shown in the browser's bar instead of a default Google Sites webpage - https://sites.google.com/site.
Note: You can map your custom domain to Google Sites only if you have a paid G Suite subscription. 
If you would like to use your domain with free Google Sites version, you may set up the connection via URL redirects (URL forwarding).
Note: In case you are using hosting or other third-party nameservers, the settings need to be done on the side of your hosting/DNS provider.
Please follow these instructions on your domain account with us, to map your domain with Classic Google Sites:
Login to your account.
Select the menu option "Domain > My Domains"  (or from the main account overview page, go to "Registered Domains").
Click on a domain name.
Click on "Host Records - Edit".  If the Host Records option is not available to you, it could mean that your domain name is not using our DNS servers.  To change this, please see the article, "How to change domain nameservers (DNS)".
Add the ghs.googlehosted.com Google verification record as a "CNAME Record" for the subdomain you wish to connect ("www" or any other one) to the site (more info about changing Host records can be found in the article

"DNS - Change Host Records - Forward, Redirect, or Point Your Domain/Sub-Domain"

)
Click "Save Changes".

This record will only map your subdomain to the site. 
Should you want to access the site via the root domain as well (e.g. "example.com"):
please create a URL redirect record to redirect the "@" Host Name to your domain already set up subdomain - as an example, @ host name redirected to https://www.example.com (Address).
The changes should be accepted in under an hour. 
Note: Make sure there are no conflicting host records that use the same host name, going to different places.
Next, login to your G Suite account to configure the site's settings there. 
Make sure that your domain name is already verified:
After that you should go to the Classic Google Sites Admin Console and click on the name of your site: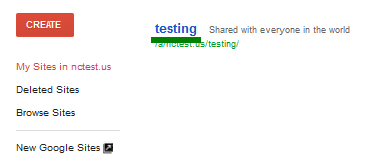 Select Manage Site from the More actions drop-down menu: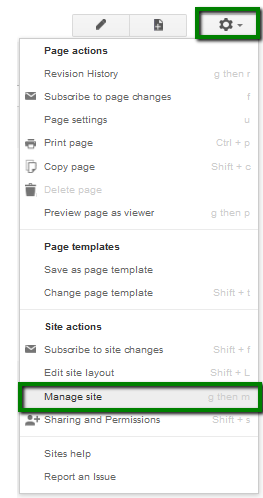 Scroll the page a bit and click on the "Map this site" button (or "Web Address" on the left if it's there):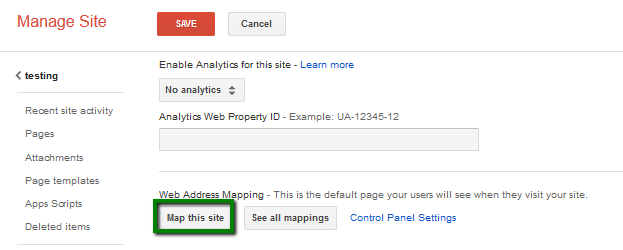 Insert a subdomain that you've already added at in the host records with us (www in our case) into the Web Address line and click "Add mapping":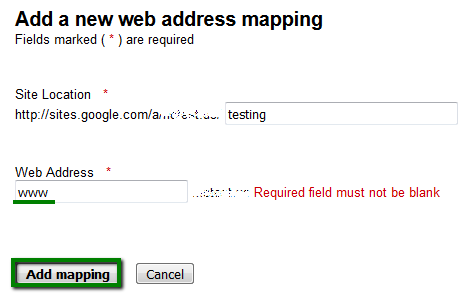 Click on the "I've completed these steps" button: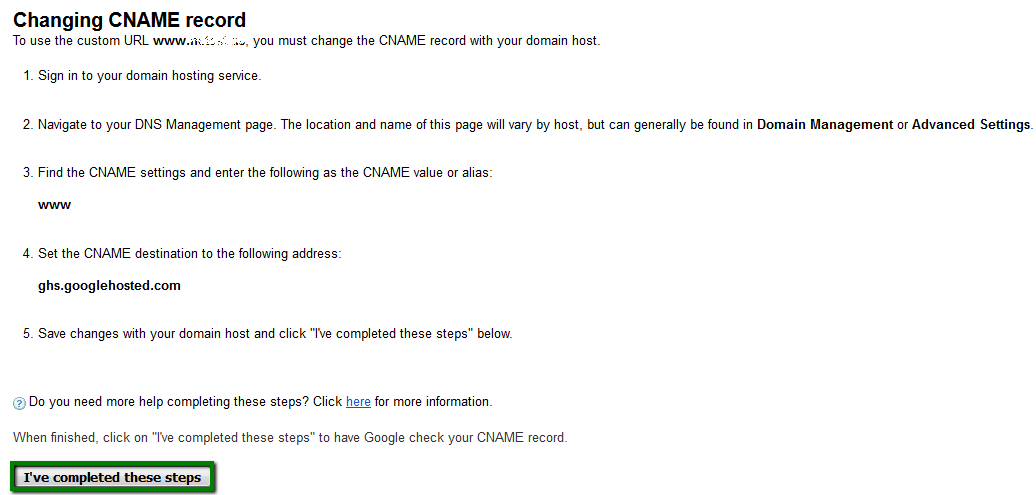 If you receive any error after that (Error 405, for example), don't worry, the domain name will be still mappedsuccessfully. Just give it more time for the changes to be accepted globally. 
That's it!